I feel quite uninspired writing this review, and perhaps that is the best way to begin discussing the OA: it was fine, I watched it but I really don't have a lot else to add.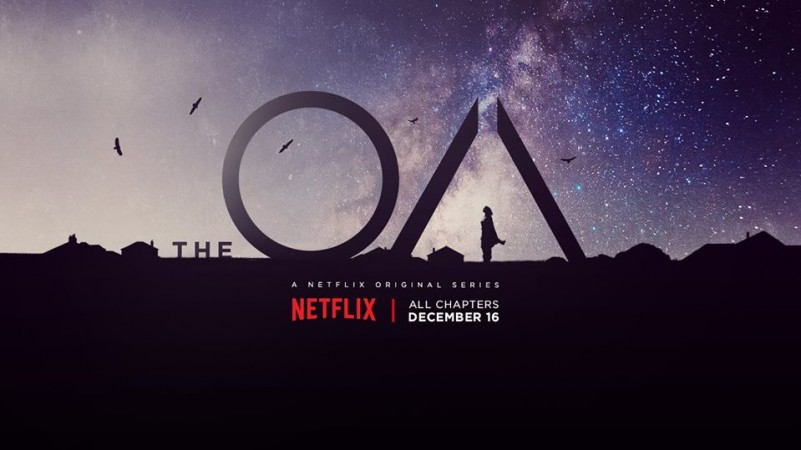 Nonetheless, I will have a go at 'adding' something:
The plot was, to be fair, captivating and fast paced. However, the strange mish-mash of genres and elements can leave you feeling a little empty. It is a strange mix between spiritual, religious and supernatural in a way that feels a little like watching a car crash – you can't look away but you don't fully understand what is happening either…
I found it a little 'preachy'. This might be my personal preference in television but I really dislike it when a series seems a little condescending in their desire to 'show' you the correct path. The show seemed almost parable-like in its desire to show an affinity across all people and in the way that the OA was influencing people – although, with the link to angels, perhaps this was intentional.
In this regard, It is interesting that OA's spiritualism was foreign – the links to Russian legend and religion were interesting if not a little awkward considering the implications of America's current relationship with Russia.This is what I mean about the show being preachy, whether it meant to be or not, it was politically charged and a little 'hippy-dippy'. Whilst the underlying moral, to treat others kindly, is always a good one we are of an age now where this can be displayed in a more subtle and sophisticated manner than the show allowed.
However, as mentioned, the story was captivating – like OA's listeners I, too, found myself watching her story with baited breath, which is perhaps why I felt a little let down by the ending. I was expecting either a great supernatural epic – some conclusion to the story that she had been telling or an epic cut down showing that she was insane (though I do feel this trope is a little cliche now). I feel like we got neither, it hinted at her being insane but nothing was concluded (perhaps in preparation for another series? Who knows) and the narrative of her relationship with Homer was left open.
I know some people found the show too weird, and whilst I enjoyed the supernatural elements of it I will admit that the 'moves' they discovered and then practised were a bit strange to watch, especially as the series is filmed in such a realist style. Even the image above has an element of realism – there is glass behind them, therefore they are in a room. This immediately creates tangible space rather than something totally metaphysical. This realist style serves to make the series more unsettling, and I can't decide if this is a good or a bad thing. I think we are more used to obvious CGI or unapologetic recreations of iconic images, such as in Stranger Things, where the allusions to other similar shows and films almost act as an excuse for the type of nostalgic science fiction it indulges in (Sidenote: I love Stranger Things and I think it is a far better series than The OA). The OA did something different and the result is a new type of realist science fiction television which is both fascinating and a little bizarre.
As you can see my responses to the show remain the same no matter what I am talking about… I'm still unsure but I think I liked it…
Have you watched it? What are your thoughts?